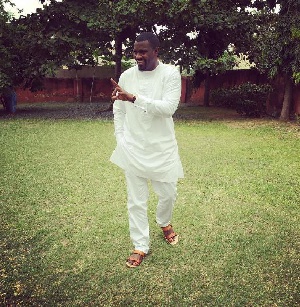 YEN.com.gh has brought you several reports regarding John Dumelo's fracas with national security agents after he was accused of illegally appropriating two state vehicles to himself.
We reported that a black Toyota Land Cruiser V8 vehicle had been retrieved from Dumelo.

Efforts , we said, were underway to retrieve another Land Crusier from Dumelo.
The actor' predicament has been widely-mocked on social media, with some Ghanaians calling him a car thief. But Dumelo has a taste of luxury cars and over the years, he has shared pictures of his cars with his social media users.

Here are some of the powerful cars he drives!