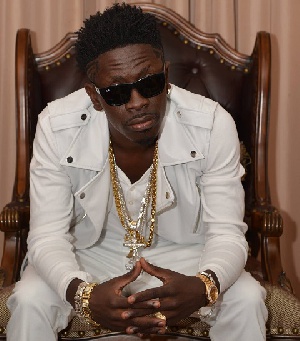 Dancehall artiste, Shatta Wale has said he is a good role model hence reason why he always has a huge number of people attending his shows as compared to other artistes.
Shatt Wale made this known while he was talking about the success of his tour of the United States of America.

He said "When people see you as a role model, that's when they attend your shows. I was impressed."
Speaking on how he was given the Key to Worchester, the 'Taking Over' hitmaker said "When i went to Worcester, the mayor came to see me and that led to me being given the Key to the City which was only given to high profile people. He came to me and said, he's been listening to my music; he said he loves the Ghanaian community in Worcester so much."

Shatta Wale is set to perform in London on August 25 at the Ghana Meets Naija.