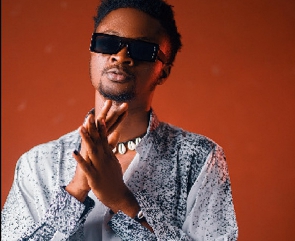 Kweku Darlington has recalled his past story, which probably motivated him to work harder.
The Ghanaian musician revealed how difficult life was for him some years ago.

With an interest to pursue his music career, Kweku had to make a lot of sacrifices.

Some of the things he did to make his dream career see the light of the day include becoming a cleaner at music studios.

He told MC Kiki in an interview on Afro614 Multimedia's 'Afro Drive' in the United States of America that he became a cleaner at studios to settle recording fees.

Since he had no money to pay, the 26-year-old musician said he used that as a mean to get his songs recorded.
This, he indicated, happened some years ago when he has not gotten a breakthrough in the Ghanaian music scene.

After recording the songs, Kweku Darlington stated that he was using only WhatsApp to promote them.

He stressed that the journey has not been an easy one.

Listen to his statement in the video below.