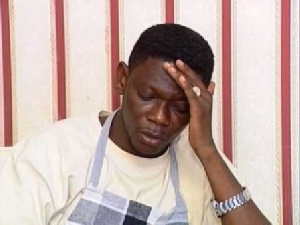 The award-winning actor and comedian Kofi Adu affectionately called Agya Koo, is claiming he has not been featured in any movie in the last five years.
He said the bad economic policies of the Mahama led government is to blame for the reason producers are reluctant in featuring him.

"For five years now, no producer has featured me in a movie because they claim there is no money, even the band that I have, no one comes to hire us, they prefer the spinners…," he said.

According to him, if the prevailing conditions were better with sound policies implemented by the government of the day, he will be making huge sums of money.

The Kumawood star said he will therefore not sit on the fence and be pushed out of business by the current government which is why he wants change.

"Now the ordinary Ghanaian cannot afford basic items like Milk, Sugar, Rice, Bread and other household commodities. We have taken the trouble to do a thorough research of prices of goods and services on the market and compared them to the time of the NPP administration.
I challenge anyone who disagrees with me to do his or her own checks from the markets to ascertain the veracity or otherwise of this sad situation.



Apart from being a movie star as many Ghanaians know to be, I am also a parent and know how expensive it is to give your children quality education in this country"

Agya Koo and his team have launched a 57% win campaign for the flagbearer of the NPP and pledged their unflinching support to him.