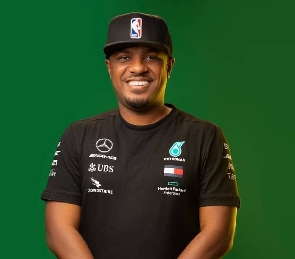 Ghanaian rapper, Darlington Kwasi Agyekum, better known as Dr Cryme, has voiced his worries about the hurdles faced by Ghana's music industry in attracting investors.
He believes that the prevailing negative atmosphere within the sector acts as a significant deterrent.

During an interview with asaaseradio.com, Dr Cryme shed light on the challenges that artists encounter when seeking support from individuals or organizations.

He expressed his disappointment that instead of uplifting and encouraging artistes, some people go to great lengths to undermine their efforts.

Dr Cryme emphasized, "In Ghana, when someone tries to support an artiste, there are those who will do everything possible to hinder their progress."

He further elaborated on how the pervasive animosity within the industry discourages potential investors from getting involved.

Despite this prevailing negativity, Ghanaians still hold high expectations for their artistes to shine on the international stage.
The rapper highlighted the detrimental impact of negative media coverage on Ghanaian artistes. He noted that the derogatory comments written by bloggers not only affect the morale of the artistes but also dissuade foreign investors from considering Ghanaian talent.

Dr Cryme explained, "Sometimes, the way bloggers will write ill comments about an artist, it discourages any foreigner from investing in the craft of a Ghanaian artiste. If another investor tries to handle an artiste, he will get discouraged because the hate is too much. Yet they (Ghanaians) still want to see us on international platforms."

Drawing attention to a specific incident, he pointed out the lack of appreciation shown by Ghanaians when the renowned artiste Ed Sheeran incorporated Twi, a Ghanaian language, into one of his songs.

In contrast, Nigerians celebrated the inclusion of their own language in the same song. Dr Cryme also stressed that such disparate reactions can discourage foreign investors from considering Ghanaian artistes.

As the CEO of Twipop Recordz, Dr Cryme is committed to promoting Ghanaian music and addressing the challenges faced by artistes.

He hopes that by raising awareness about the negative atmosphere within the sector, stakeholders can collaborate to create a more conducive environment for investment and growth in Ghana's music industry.


Watch the latest episode of Nkommo Wo Ho below:





ADA/MA