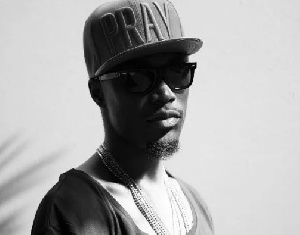 2016 VGMA artiste of the Year, Elorm Adablah, popularly known as EL says personnel of the Police service need better training in order to counter robberies.
According to him, the current state of insecurity in the country could have been managed if personnel of the service were better equipped.

For him, some unscrupulous people have identified a loophole in Ghana's security and are abusing it.

"Some have seen that these things are an opportunity and they are taking advantage of them," EL told Giovanni Caleb on the Starr Drive Friday.

He added that government needs to thoroughly review its security policy to fight the menace.

"The policy needs to be revised. I think we need better training, we need better resources allocated to the police service so that more people would want to be involved in it. The better you take care of the police force, the better they are going to perform. They won't be by the street asking for this and that".
His comment comes on the back of the recent daylight robberies in Accra and other parts of the country.

So far about 40 robberies have taken place in the country since the beginning of the year.

In the most recent attacks, one person was killed and huge sums of monies stolen after robbers struck in Accra and Tema in broad daylight within two days.