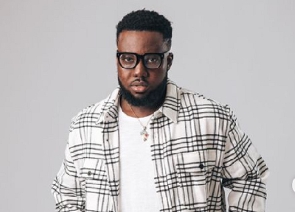 For the past few days, Merqury Quaye and Kojo Manuel have expressed displeasure with how event organizers treat them in regard to remuneration.
Merqury Quaye called on event organizers to provide fairer compensation for MCs, while Kojo Manuel questioned why these organizers tend to undervalue the work of MCs, considering it as merely supplementary to the event.

In a myjoyonline.com report, Kojo Manuel revealed instances where some event MCs were compensated with drinks and even women.

"This is strictly a business unless you are telling me that you are giving me something that I value in return for it. No two ways," he noted in a discussion with Kwame Dadzie.

Kojo further highlighted that even media houses engage in business transactions with clients but are remunerated with airtime, which is mutually agreed upon arrangement.

"It's an agreement but you don't call me and tell me that I have ten bottles for you," he pointed out.
According to Kojo, this type of compensation is often encountered by MCs who primarily work in the party-oriented segment of the industry.

"When I was coming up some of the things that I was offered to be paid with was my name being on the artwork alone. That was somebody's way of trying to pay me.

"Because nobody knew me and they were putting my name on the artwork. They would say 'oh when you come in you will get free drinks. When you come in, I will introduce you to girls'," he stated.

The remarks made by Merqury Quaye and Kojo Manuel have reignited the ongoing conversation surrounding fair compensation for event MCs and have prompted reflections on the appropriate recognition of their contributions within the industry.


Watch the latest episode of Nkommo Wo Ho below:





ADA/MA