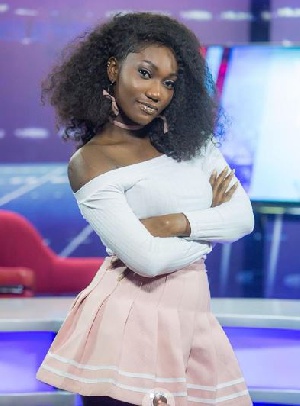 Winner of Vodafone Ghana Music Awards (VGMAs) New Artist of the Year, Wendy Shay, has dedicated her award to the Media General group.
According to her, the media group which operates TV3, 3FM, Onua FM, 3news.com, Akoma FM, Connect FM and Adesa Productions Limited, has been instrumental in her music career by playing and showing her music on all channels.

The Ghanaian Afro pop artistes said this when she paid a courtesy call on management of Media General on Monday, June 3.

She expressed appreciation to TV3 and all it affiliate networks for giving her airplay on radio and on TV, which she noted, aided her in achieving this feat.

She called for the continued support for her music and the "Wendy Shay brand".
"I appreciate your support, please continue supporting the Wendy Shay brand" she said.

Corporate Affairs Executive at Media General, Adraina Akosua Adjei, said the media group has built a relationship with musicians and other showbiz personalities over the years, and expressed its committment to publicizing works churned out by these personalities.

According to her, for Wendy Shay to win an award in the space of one year is impressive, and that "it means her hard work came to play."