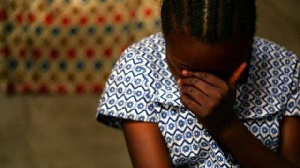 The 8th of March was International Women's Day and a lot was done worldwide to celebrate women. The day has been observed since the early 1900s. It is now an official holiday in some countries.
During the celebrations, people focus on different things depending on the situations in their countries. While some women in the US undertook protests, some women in the UK pressured government for more women to be celebrated in statue form. Our approach in Ghana was also quite exciting. There were a lot of talks, discussions, motivational sessions, advocacies that were used to mark the day.

The media also did a good job by creating public awareness of the day, and they continue to elevate women's issues.

The world has generally made a lot of progress in advancing women's cause. From the days when women were not allowed to vote in the US, to the days when they couldn't own a credit card, women are still overcoming challenges to get to the top.

In spite of the gains being made to close the gender gap, the World Economic Forum predicts the gender gap won't close entirely until 2186. That is incredible.

In my view, women are making great strides in the world and apart from focusing on disparities we should also celebrate their achievements.
Not everything will change at once but there are a lot of good things going on and we have to talk about them as well.

Women are breaking glass ceilings slowly. There are women presidents, women ministers, lawmakers and pastors. Musicians come in men and women. Most of the world record breakers are women and many rich celebrities are females.

In some schools in Ghana women outnumber men. Women are building businesses and some female religious leaders are making great impact. In the midst of the discrimination women are succeeding. It is not an easy road but courageous women are taking the bull by the horns. Women are going to space, some are sailing round the world while others are breaking through in medicine, science, technology and aviation. There are extraordinary women with physical challenges who have taken the world by storm. We have women with one arm who are table tennis champions and professional surfers. There are amputee sports champions who are females and who are doing as much as their male counterparts. The world's longest breath holder (diving) is a woman. My husband often says women are stronger than men in many ways; mentally, emotionally and sometimes physically.

In village settings, it is common to find women go to farm with their husbands and after the day's work, you find them carrying a child whilst she also carries heavy firewood with the man in front holding a cutlass. At home, the man goes to relax while the woman goes to the kitchen to cook for them. Women are strong, no doubt about that.

Only women can have short natural hair in the morning and Brazilian silky long hair in the evening. They can change their hairstyle, texture and skin colour within a twinkle of an eye.
A women's make up can turn her from an older person to a younger one. Isn't that an advantage for women?

The disparities are real but we are also given some attention and this is why special days like International Women's day, Mother's day, Mothering Sunday are set aside to celebrate women. Promoting gender equality is an excellent idea but we must also be careful that in our efforts we don't end up creating another gender disparity; this time against men in the years ahead.

When we talk about affirmative action we have to ensure that we don't end up discriminating against men. Discrimination in any form is not good whether it is against men or women. I know all the challenges women face and my gender classes at the Sociology Department and School of Communications Studies both from the University of Ghana constructed the issues perfectly, thanks to Prof Clara Fayorsey and Prof Audrey Gadzekpo.

Women must take opportunities which are provided for them and where there are none, they must look for avenues to create some for themselves. Women must move from talk to action and carry other women.

If I were not a woman I wonder how life would be. I think being a woman is a blessing and we must live our lives and love it. Whether we achieve gender parity quickly or not we must forge ahead.