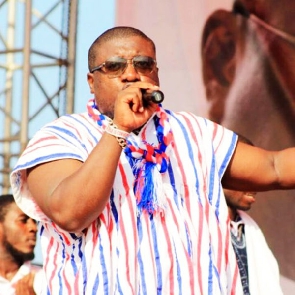 National Youth Organiser of the ruling New Patriotic Party (NPP), Henry Nana Boakye, popularly known as Nana B has asked the National Democratic Congress (NDC) to stop preaching violence.
He said Ghana is governed by laws and that no amount of threats of violence from the biggest opposition party will hold.

Some elements of the NDC have threatened to 'face the EC squarely' should they go ahead to compile a new voters' register despite their resistance.

They claim there is nothing wrong with the current voters' register and that if the EC continues to be 'stubborn', there will be mayhem.

However, Nana B contributing to a panel discussion on Peace FM's morning show 'Kokrokoo' emphasized strongly that 'there will be no chaos'.
He has asked the NDC to either go to court or boycott the upcoming election.

"They can go to court...immediately the EC starts to do its work, no political party or Civil Society Organization will be allowed to interfere in the affairs of the EC...they can also boycott the elections if they wish. We have been in opposition before...when we were advocating for a new register in 2016, we never threatened bloodshed," Nana Boakye said.