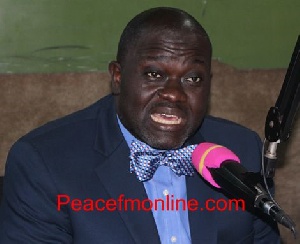 Director of Operations for the Progressive People's Party, Nana Ofori Owusu, has called on President Akufo-Addo and the Ministry of Education to initiate a free "KG to JHS" policy.
Speaking on Peace FM's Kokrokoo, Nana Ofori Owusu commended the government for rolling out the implementation of free SHS programme but impressed upon the government to replicate the programme at the Kindergarten and Junior High School levels.

He explained that Ghana's constitution mandates the government to make basic education free and so, "as we are in love with the free SHS which is a constitutional provision, we are also saying that there is a red light from KG to JHS in terms of the constitution. We're violating the directive principles of State policy that's entrenched in the constitution and which must protect that for every child to go to school. Policy is not there for the most of us. It is there for the least of us".
According to him, the Senior High Schools should not be the focus of the government as parents and guardians are charged expensively to take their wards from Kindergarten to JHS to acquire quality education.

"The constitution mandates that basic school redefined to include SHS must be free. It's not the focus on SHS. It's the focus of the entire spectrum of the education systems in Ghana. So, we support government. We believe that it can be done. Just like when people said the money was not there and the money has been found. We're telling you that there is money there. That JHS, we should not spend 1 pesewa on JHS. And parents who are paying these colossal sums of money, we should find a way to deal with it," he stressed.