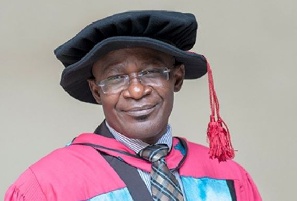 It seems the University Council of the Kwame Nkrumah University of Science and Technology (KNUST) and the University Teachers Association of Ghana (UTAG) are the victor in this Student - Lecturer/KNUST Council brouhaha on the KNUST campus. And maybe it has become so because the law supports everything the KNUST Council had done.
As it stands now, it can clearly be seen that any who broke any of the laws of the university during the impasse or misunderstandings between the students and the KNUST Council can not escape punishment if found guilty by the laws of Ghana as the Student Representative Council (SRC) body had vividly endorsed and confirmed openly.

Despite the law being highly in the favour of the KNUST Council and UTAG, I will still strongly plead with the university council and only pray that they will temper justice with mercy, and with such mercy they grant through their compromise of the law, they should please not rusticate/sack any of the students or take away the certificate of any of the former students of the university who would be found guilty or to have breached the law during the demonstration and the other events through out the misunderstandings between the two parties.

I will also in all humility advise for a set up of a reconciliation committee to help settle all grievances among affected parties, and also an amicable settlement on a compensation for both lecturers and students who got themselves and their properties illegally brutalized and vandalized, through a consensus.

More over, I will advise the students who will still have concerns after the settlements through the reconciliation committee to get it peacefully addressed through a dialogue with appropriate quarters in the region and country, or maximum through the law court.
Thank you

Hhhmm, may God be praised always

Nana Kwadwo Akwaa

Member, Critical Thinkers International (CTI)