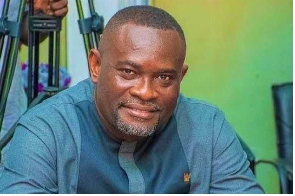 The people of the Ejisu Constituency love Amansanboafo for a variety of reasons.
1. He represents their interests and works hard to bring about positive change in their communities. He keeps in touch with his constituents, listens to their concerns, and works tirelessly to ensure that their needs are met.

2. His dedication to the constituency. Dr John Kumah doesn't just work within the walls of parliament, but he also spends a lot of time working in the Constituency, meeting with individuals and groups, hosting events, and advocating for their cause. He is passionate about the work that he does, and this enthusiasm often rubs off on the people around him.

3. The constituents appreciate the fact that their member of parliament is approachable, accountable, and transparent. He is always willing to have difficult conversations, answer tough questions, and be honest about his limitations and challenges. This level of honesty and openness builds trust and credibility, and it is one of the reasons why constituents feel such a strong connection with their elected representative.
4. The people of Ejisu, constituency love Amansanboafo because of the positive impact that he has on the communities. He brings about change that improves people's lives, such as enhancing healthcare services, supporting education, creating jobs, and protecting vulnerable populations. These contributions help to build a sense of pride and loyalty to the member of parliament, and it is one of the reasons why he is cherished and respected so much by his constituents.

In conclusion, constituents love Dr John Kumah for a variety of reasons, including his dedication, passion, approachability, accountability, transparency, and positive impact on the communities. He works hard to build connections and bring about meaningful change, and it is this hard work and dedication that earns the admiration and appreciation of his constituents.