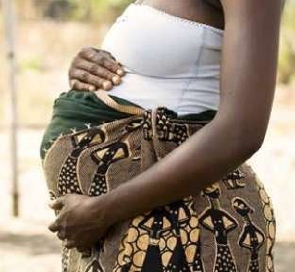 Tue, 14 Mar 2023 Source: GNA
Samuel Atuahene Antwi, a Nutritionist at the Tema Metropolitan Health Directive, has cautioned pregnant women against alcohol intake, saying it could endanger the lives of their unborn babies.
He said babies of mothers who consumed liquor risked developing alcohol syndrome, which could affect their central nervous system, growth, and cognitive abilities, leading to physical and mental disabilities.

Samuel Antwi was speaking at the weekly programme dubbed; "Your Health! Our Concern!" a public health advocacy initiative by Ghana News Agency Tema Regional Office, to promote communication on health-related issues.

The initiative explores the parameters of the four approaches to health communication: informative, educating, persuasive, and prompting.

Samuel Antwi stated that alcoholic mothers had their babies scoring very low on the APGAR scores which was a quick test performed on babies minutes after their birth to check their healthiness, adding that some of them were delivered with symptoms of drowsiness.
He explained that such babies were also prone to being malnourished, as the alcohol inhibits their body's ability to absorb nutrients from the food they receive.

Samuel Antwi further cautioned against alcoholism during breastfeeding as it had the same effect on babies just like in the womb because it could easily be transmitted through breastmilk.

He advised mothers to ensure good nutrition for their children right from pregnancy to breastfeeding saying, "there is the need to start right, and feed right."

The nutritionist said mothers must be prepared well nutritionally for the sake of their babies, stressing that eating non-nutritious substances would end up in the stomachs and bloodstreams of the babies.
Source: GNA