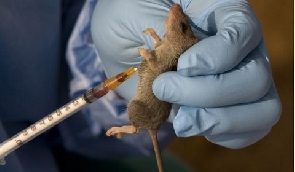 Sat, 4 Mar 2023 Source: GNA
Justina Owusu-Banahene, the Bono Regional Minister, on Friday called for improved hygiene among Ghanaians to stem the spread of the Lassa fever disease in the country.
She emphasised that improved personal and environmental hygiene remained the surest way to "protect ourselves from contracting the viral disease."

According to the Ghana Health Service, the country has confirmed 12 cases of Lassa fever disease with two deaths.

In an interview with the Ghana News Agency in Sunyani in the wake of the outbreak, the Regional Minister said unhygienic environments remained breeding grounds for rodents, which spread the virus.

"We must try and keep our leftovers in the home safe from rodents, weed and keep our surroundings clean, and also remember to adhere to the health protocol of washing our hands with soap under running water."
Madam Owusu-Banahene called for intensified public education on the early symptoms and signs of Lassa fever to alert people experiencing such symptoms to seek early medical attention.

She said self-medication in the wake of the outbreak remained dangerous and urged members of the public who had abnormalities such as unusual body pains, cough and feverishness to visit the nearest health facility for attention.

It was appropriate that people disinfected their homes periodically to avoid creating a fertile environment for rodents to breed.
Source: GNA