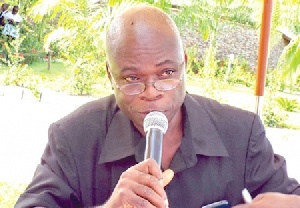 Sun, 10 Jan 2016 Source: GBC
The chairman of the Finance Committee of Parliament James Klutse Avedze has described President Mahama's three years in power as a success.
According to Mr. Avedze who is a Member of Parliament for Ketu North constituency, a well-detailed analysis into President Mahama's administration shows that he has done his best and he is worth celebrating.

Speaking on Radio Ghana's Current Affairs Program, "Behind The News", The NDC MP said President Mahama has brought change in the area of water, infrastructure, education and other sectors of the economy.
Mr.Avedze spoke to Jonathan Thompson.
Source: GBC