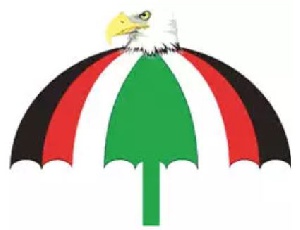 Mr Thomas K. Braimah, a founding member of the National Democratic Congress (NDC), has declared his intention to contest for the Ashanti Regional Chairmanship position as the party opened nominations for the Regional executive positions contest on Monday.
"My decision to contest for the position is borne out of the current difficult situation in which the party finds itself on the Ghanaian political landscape.

"I believe the time has come for more experienced hands to come on board in order to improve our fortunes in the 2020 general election, having lost the 2016 elections", Mr. Braimah told the Ghana News Agency (GNA), in Kumasi after picking up his forms from the Party's office at Amakom.

Outlining his vision if given the mandate, Mr Braimah promised to strengthen party structures, bringing to bear the rich experience of senior cadres and old guards.

He indicated his intention to pursue a human-centred administration, and also ensure accessibility, transparency, accountability and probity at all levels of the party structures.
"A lot of innovative schemes would be set up to grow new businesses within the party, thereby creating avenues for self-employment for wealth creation", he noted.

"My administration would be all about the people, encouraging the leadership to show respect and comradeship to all persons at all levels", Mr. Braimah told the GNA.

His campaign, he said, would be healthy devoid of insults and personal attacks, to help create an atmosphere of confidence and hopeful future for young NDC activists.