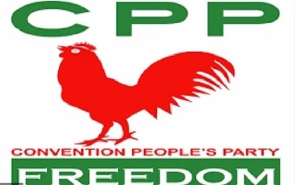 Acting National Chairperson of the Convention People's Party (CPP), Hajia Hamdatu Ibrahim, has called on institutions to support the party with resources.
As a long standing member of the party, she revealed that the party faced a lot of problems which included lack of resources.

In an interview with Kwame Afrifa Mensah on the 'Epa Hoa Daben' show, she said: "We have a lot of problems. To run a party, you need resources. Other people are helping other parties. We appeal to them to help us".

In her opinion, many people who had benefited from Nkrumah had the obligation to help the party. But at this point, none of them have come forward to help the party.

"Just see some in the New Patriotic Party (NPP). Most of them had a history in the United Gold Coast Convention (UGCC). Nkrumah helped a lot of people and gave them opportunities. All those who had such opportunities must have helped the party. But where are all the children who can help the party?", she added.
Despite the common perception that Ghanaian politics is based on the NPP -National Democratic Congress (NDC), Hajia Hamdatu is optimistic that the CPP is still relevant in Ghanaian politics

"I have been a loyal member of the CPP. The CPP still has energy. We are encouraging people to build the structures at the grassroots level", she added.

The Convention People's Party (CPP), is a socialist party in Ghana which was established by the first President of Ghana, Dr. Kwame Nkrumah.