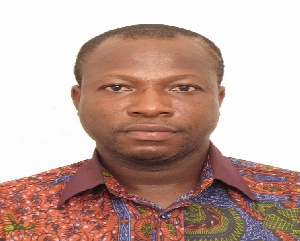 The Director of Elections for the Convention People's Party (CPP), James Kwabena Bonfeh, says the party's number position on the ballot paper is a sign of many good things for the cockerel family.
He believes the number spot will secure many votes for the party's presidential candidate, Ivor Kobina Greenstreet for him to become the next president of the land.

He told Kasapa 102.5 FM in an interview moments after the presidential balloting at the Headquarters of the Electoral Commission, Wednesday that the number one spot will make the party's campaign much easier.
"We are very happy about our number one position on the ballot paper. In a race, the focus is always on the one who takes the lead and so once we have taken the lead on the ballot paper and looking at the campaign message of Ivor Greenstreet, I am confident that the CPP shall prevail in the December 7 general elections," he noted.