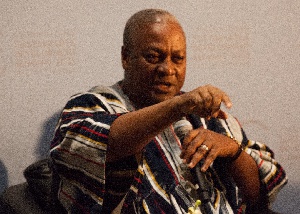 Former President Mahama has pointed to the expression of views from some senior members of his party as a sign of the NDC's growing internal democratic processes.
John Mahama stressed he doesn't agree with groups and members of the party who view this trend as detrimental to the party's development and reunification processes ahead of the 2020 polls.

This was mentioned in a press release written and signed by Special Aide to the Former President, Joyce Bawah Mogtari.

The release sought to disassociate John Mahama from some comments made by a certain group alleging to belong to the party affiliated to the former president.
Below is the full release issued by Joyce Bawa Mogtari