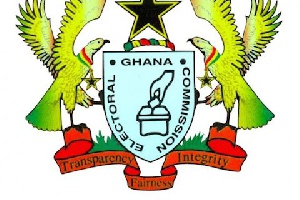 Sun, 2 Aug 2015 Source: GNA
Political parties have been asked to train their polling station agents on the electoral processes and procedures to prepare them adequately, as Election 2016 draws nearer.
Mr Samuel Boadu, the Deputy Brong-Ahafo Regional Director of the Electoral Commission (EC), who gave the advice on Friday, said election was won at polling stations, indicating that, vigilance, especially during vote counting was required from all key stakeholders.

He was speaking at a sensitization workshop to educate civil society and community-based organizations, media and other key stakeholders on the District Assembly Election concept at Abesim, near Sunyani.

It was organized by the EC with support from the European Union (EU).

Mr Boadu emphasized that credibility in every election was a collective and shared responsibility, which required vigilance from all key stakeholders, especially political party members.
He noted that, most often, elections were rigged during counting of ballots, and that was why political parties ought to appoint trustworthy and loyal agents at the polling stations.

Mr George Gyabaah, the Brong-Ahafo Regional Director of the EC stressed that, though the District level elections remained non-partisan, some political parties, one way or the other support candidates.

He said the country's electoral system had successfully gone through several reforms in helping to consolidate Ghana's fledgling democracy.

Mr Gyabaah appreciated the contributions of the media in election successes and implored it to continue sensitizing the electorate on electoral laws and procedures.
Source: GNA