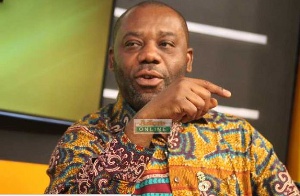 The Ministry of Education has directed heads of Senior High Schools across the country not to include Parents Teachers Association (PTA) dues on school bills starting September this year.
The move according to the Education Minister, Mathew Opoku Prempeh (NAPO) is to ensure poor students are not deprived education due to the inability of their parents to pay PTA dues.

He said the PTAs should find their own means of collecting dues rather than suing the school.

Addressing a meeting with heads of some selected second cycle schools in Kumasi on Monday, 26 March 2018, Mr Prempeh bemoaned how poor students are continuously sacked from taking part in exams due to the failure to pay PTA dues.
He, therefore, cautioned headmasters against such practice.

"Henceforth, the PTA cannot use the school system to collect their money. I'm not saying that the PTA should not collect that money. They cannot use the school system to collect that money. My headmasters are not their accounting agents or accountants...,"he said.

"They can collect GHS100, GHS1000, GHS5000 but cannot use the school system. There will be no PTA on the school bills," he added.