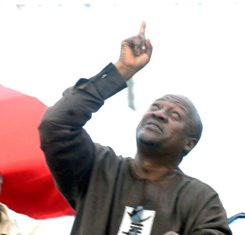 Sat, 24 Nov 2012 Source: GBC
President John Dramani Mahama has stated the two pillars upon which his faith lies for victory for the NDC.
Addressing scores of hundreds of people in the Eastern region on his second leg of campaign tour, President Mahama noted that a strong faith in God and the good works of the NDC government under the late Professor Mills' Better Ghana Agenda will propel the country into another round of Victory.
He asked the electorates to choose a leader who has the welfare of everyone at heart.
Source: GBC