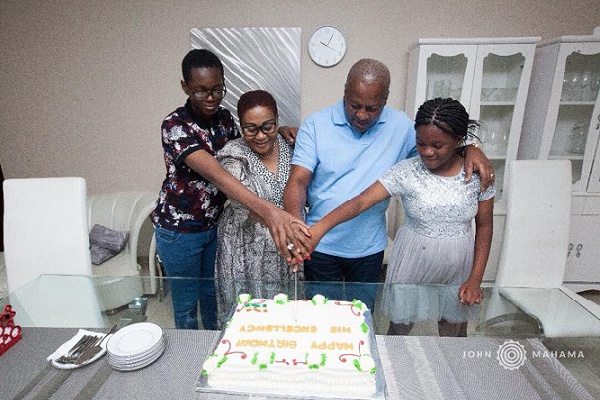 The photos and their respective captions he shared on Facebook communicated a simple message; there was no better way of celebrating his birthday than having some unforgettable moments with his wife, children and loved ones.
Former President, John Dramani Mahama who turned 59, Wednesday, after visiting the gym in the morning to work out, had breakfast with his family and climaxed the celebration with the cutting of cake.

"Always a great pleasure and a rare privilege to make time for breakfast with Jesse and Farida. @59, though it certainly feels different, more meaningful and special!" one of his posts read.