Politics Tue, 4 Dec 2018
I'II pay 420K whether reduced or not – Alabi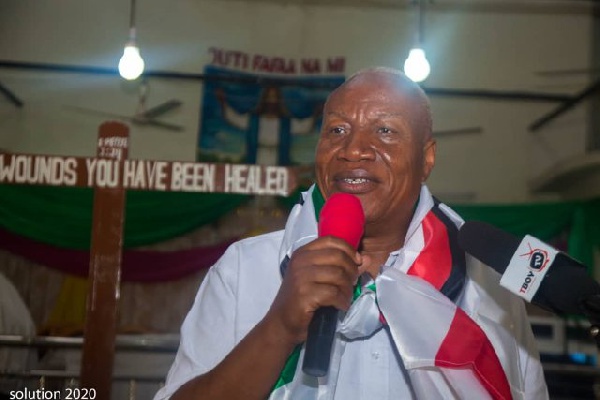 Professor Joshua Alabi, one of the key contenders in the upcoming National Democratic Congress flagbearership race has said that in order not to forestall his chances of becoming the flagbearer of the party, he will pay whatever amount proposed by the party.
Although he has complained about the astronomical increase in both the nomination and filing fee, he is of the view that not picking forms will be a betrayal to his own political ambitions.

Speaking to Kwaku Owusu Adjei on Anopa Kasapa on Kasapa Fm, Professor Alabi revealed that he has had financial support from several individuals who believe in his candidature and that therefore he is in the position to raise the amount.

"A lot of people have contributed their little. Especially yesterday, a lot of people came to contribute. They believe that my ideas will help both the party and the nation so they say that I should not chicken out, I should rather go and pick the forms and continue" he said.

He, however, explained why he wasn't a signature to the petition present to the party's council of elders by some nine flagbearer aspirants.
"I read the petition and there was a portion in the petition that I like and I felt that they should take it out of the petition but since they didn't take it out, I didn't also sign" he explained.

Meanwhile, the party says it yet to receive any petition from aggrieved aspirants seeking a reduction of the filing fee.

"We have heard complaints from some of the candidates and some other concerned members of the party. We have also heard about a petition that I'm told is circulating," General Secretary Asiedu Nketia told Kasapa News.

"We want to indicate," he continued "that at the level of the national executives we have not seen that petition yet. And so we are unable to act or restrain our action based on a petition that is circulating somewhere in the media."