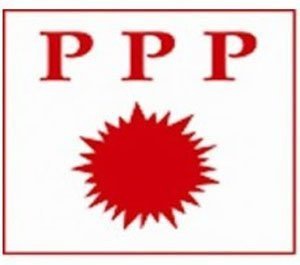 Wed, 23 Nov 2016 Source: Maxwell Attah
The Progressive Peoples Party's (PPP) Parliamentary candidate for Cape Coast North Constituency, Mrs Sarah Bucknor has called on the electorates to vote for her in the December 7 election to eradicate poverty, teenage pregnancy and youth unemployment in the constituency.
Mrs. Sarah Bucknor, who has 27 years experience in education under her belt said it is about time the youth voted for an experienced person who can work towards developing the constituency through quality and accessible education.

She said this at the final sitting of the 13th student's house of parliament organized by University of cape coast ahead of the December elections.

"Our education system will be free, compulsory and continuous starting from kindergarten and we are moving up straight to the SHS level, all been free, then universal everywhere, with that our basic educational level will no longer be JHS rather it would be SHS. Enforcing this will help prepare the students as well as eradicate the teenage pregnancy, unemployment and school droop out which usually occurs"

Mrs. Bucknor said the NDC government has woefully failed the constituency and added that there was no need to vote for the party again to continue the hardship it had brought onto Ghanaians.

She assured the youth that the PPP government will use the state purchasing power to create more jobs for the teaming unemployed youth.
"I know with PPP, free education, jobs creation and improved Agriculture will transform Ghana. Vote for us, Sara Bucknor on number one on the parliamentary ballot and Papa Kwasi Nduom on number four on the presidential ballot that the electoral commission wanted to remove from the presidential race" she added.

According to Mrs. Bucknor, over one thousand people in the Cape Coast North constituency have so far benefited from her " Fawo nsa ye adwuma" program. which she introduced as part of her initiative to empower the constituents with employable skills.

According to a report by a Freelance Journalist, Maxwell Attah, the Progressive Peoples Party intends to create a disciplined government that will be free from corruption as well as build strong and credible institutions if voted into power.

In the 2012 elections, Mary Sara Bucknor secured only 5.5% votes after she contested against the incumbent MP Hon. Ebo Barton Oduro. Notwithstanding her previous defeat, she is poised to win in her second attempt come December 7.
Source: Maxwell Attah