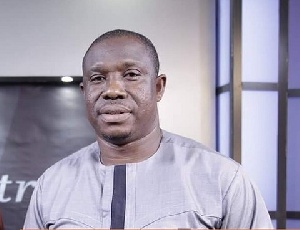 A member of the National Democratic Congress (NDC) Communications Team, and former Member of Parliament for North Dayi in the Volta Region, George Loh, has described Dr. Botchwey's report, as a document worth implementing without any delay.
According to him, the NDC as a Party must go ahead to implement the recommendations in the report as quickly as possible in the interest of the Party, ahead of the 2020 Presidential and Parliamentary elections.

In an interview with GBCONLINE, the legal practitioner stated, "the report represent most of the views of the Party members," adding that, "we have no option than to follow its recommendations without hesitation".

Expanding on the NDC 2016 election defeat report, the chairman of the Committee, Prof Kwesi Botchwey, disclosed that, "The compilation of biometric register for the conduct of primaries for the 2016 election was flawed". He said, "There was widespread evidence of manipulation that frankly eroded the credibility of the register and it caused a lot of pain and annoyance among people who thought they were cheated".

According to him, people they have interviewed also alleged that some smuggled non-NDC members to register and vote for their candidates.

So far the party has been warned not to reveal the content of the report to the public except for what has been put in the public domain. They include some of the recommendations below:
1. That the party puts together a group of credible and eminent members of our party to undertake a peace building and healing tour of the country.

2. That the party takes steps to restore the integrity of the biometric register and the expanded Electoral College.

3. We recommend that steps be taken to restore the capacity and effectiveness of the party's organs especially at the branch level where we believe these organs are the most critical because they are the party's immediate connection to the people; we are after all a truly mass party.

4. We also have recommendations on ways we can and must improve the collation of election results.

5. We also believe that steps ought to be taken by the party to reconnect it properly to our social democratic roots and the principal actors in these social democratic roots.
6. We recommend that steps ought to be taken to strengthen research and intelligence in the party. This should involve crowding in a larger body of the party's intellectual base which has not been particularly active in the past. This will help to support the party's research capacity.

7. There are recommendations that the party will scale-up and reinvigorate its work in the area of youth organisation.

8. The organisation of women, we note that significant changes have taken place in the country's demographic profile and that the party ought to take notice of this and all the implications of these changes.