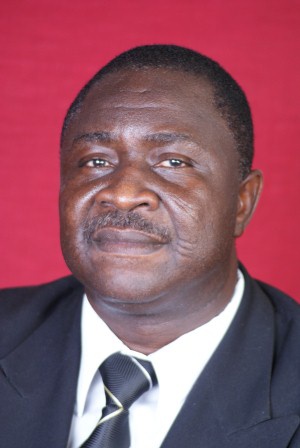 Tue, 27 Oct 2015 Source: Paa Kwesi Agyefi/Crusading Guide
Nana Amoako, Member of Parliament (MP) for Upper East Denkyira in the Central Region, is alleged to have instructed a radio station in his area to return all monies paid by his competitors in order not to air his advert in the upcoming parliamentary elections.
Allegedly he has consequently asked the radio station not to further accept monies by anyone who intends to contest him.

The axe for the first time fell on Patrick Adu, an accountant who has declared his intention to contest the seat as an independent candidate in the constituency when nominations are opened for the contest.

Patrick Adu on October 12, 2015 paid a sum of GH¢300 to Solar 91. FM at Dunkwa-on-Offin being payment of his Jingles and Airtime to make his campaign message known to the people in the Upper East Denkyira constituency.

However, the Independent candidate, according to him was called back few minutes after payment of the advert was made (and receipt Issued) to return for his money because the MP has banned all adverts of his contenders on the said radio station.

Though disappointed, Patrick Adu, also a financial analyst had no choice but to go for his money and turn elsewhere for his advert to be played.

He indicated that he was disgust by the actions of the MP adding that, such behaviours dint the democracy practiced in the country.
Meanwhile, an investigations conducted into the matter revealed that Nana Amoako, the incumbent MP owned shares in Beetle Star Company, managers of Solar 91.1 FM, a possible reason which called for a quick withdrawal of the advert and paid back the cash at his instruction.

In a sharp rebuttal to the issue, Nana Amoako in a telephone interview with this reporter last Sunday, denied the allegations and made it clear that he had not issue any such instruction to the FM station.

He said if his radio station has unfortunately turned him down, he could go to other radio stations and channel his grievances.

Critics have said the MP may have observed that his contender have an upper hand and could win on a slightest opportunity hence his decision to block his campaign on the radio station.

But Nana Amoako assured that persons involved in blocking his chances would not be able to gather even 3, 000 votes and thus it would be ridiculous to go that extent to sabotage his campaign.
Source: Paa Kwesi Agyefi/Crusading Guide