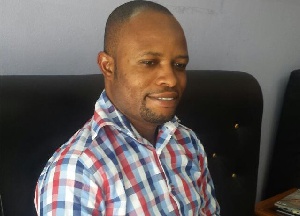 The Member of Parliament (MP) for Manhyia North Constituency in the Ashanti region, Collins Owusu Amankwah has given an undisclosed amount to communicators of the party in the region.
Last week members of New Patriotic Party (NPP) communications team said they had lost interest in government to provide them jobs as they were promised in opposition urging President Akufo-Addo to wake up to their problems.

"It has been nearly four months since power was won, and we have absolutely no indication of faith in our leadership of the communications directorate", members of the Ashanti Regional communications team wrote officially to suspend their activities until further notice.

"Government by now would have a sense of direction regarding appointments and jobs for our members who by defending the party on radio, television and other platforms contributed to the party's victory".

"We also have competencies to be their spokespersons, press secretaries, government appointees and others" the members stated in a press release.
The MP swiftly responded to the plight of the communicators and gave them an undisclosed amount of money through his special assistant, Mr. Victor Osei Owusu duly acknowledged by Kwasi Kyei, the Communications Director

According to him, this is the second time this year, that the MP extended such a gesture your benevolent to communicators, with the first being his act to host and commend them for their contribution towards the party's victory in 2016 in early January.

"This gesture of extreme generosity on your part has reassured communicators that, there are people like you in our great party who really cares for their welfare. It is, therefore, our hope and prayers that, the Almighty God blesses and replenish all what you have given out", he added.