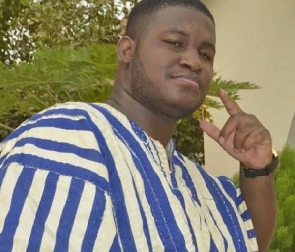 A parliamentary aspirant for the governing New Patriotic Party (NPP) in the Adentan Constituency, Alfred Ababio Kumi, has said the main opposition National Democratic Congress' (NDC) understanding of the political process in the country leaves much to be desired.
According to him, the NDC is tipping itself to win the Assin North elections, however, the focus should be on the work and not on noise-making regarding who will win.

Speaking on CTV's Dwabre Mu, Wednesday, 7 June 2023, the NPP parliamentary aspirant noted: "Nobody wishes their opponent loses an election because there is a lot of work that goes into winning an election and it isn't mere talk.

"I think for a while now, the issue in Assin is creating a certain trajectory. We can all say our party will win, but what work are you using to back your win, if it was all about talk we would all sit home and campaign."

He posited that the opposition NDC is not ready to win any election in the country.
"Talk is cheap and we [need to] stop the noise making and focus on the work," he noted. "Over the years, 2020, I was paying attention to the NDC. NDC is not ready as a political party to win any elections."

"I think their understanding of the political process is a little down. Let me give you an example," the NPP communicator said, narrating: "I was in Kumawu, I was listening to a radio station where they called one of the NDC guys and he was asked how many polling stations are in Kumawu, how many electoral areas are in Kumawu and how many he thinks they will win, the person couldn't [answer]."

Mr Kumi added: "That for me was a very sad day. By the time NPP knew we had won Kumawu, NDC didn't know how many votes they polled."