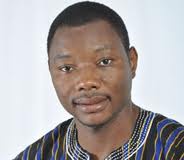 Sat, 24 Nov 2012 Source: peacefmonline
General Secretary of the People's National Convention (PNC), Bernard Mornah, has issued a stern warning to those flaking the PNC's Presidential Candidate, Hassan Ayariga, particularly members of the New Patriotic Party (NPP) to cease forthwith, else he will mobilize forces to launch similar vituperative attacks on Nana Akufo-Addo if they (NPP) continue to disrespect Mr. Ayariga.
According to him, it is totally disrespectful for NPP members and their sympathizers to belittle Mr. Hassan Ayariga by saying that he has "mental" problems.

Leading members of the NPP, including General Secretary, Lawyer Kwadwo Owusu Afriyie aka Sir John; former Press Secretary to President Kufuor, Kwabena Agyei Agyepong; Special Aide to Nana Addo, Abu Jinapor and even some PNC activists, believe Mr Ayariga's actions and words over the period have portrayed his actual leanings; a certain liking for the NDC.

Political pressure group, the Alliance For Accountable Governance (AFAG), also waded into the fray wondering why somebody seeking the presidency would constantly attack a fellow aspirant instead of the incumbent President.

According to the group, the PNC leader on the night established himself not only as a man who suffers from some 'personality disorder' but also as a complete disgrace and embarrassment to his fellow contenders and the Ghanaian people.

Hassan Ayariga, perhaps to show he had really been ill which led to his initial decision to withdraw from the debate, was heard and seen coughing on a number of occasions. Interestingly, his coughing bouts seemed to occur most often when the presidential candidate of the NPP, Nana Akufo-Addo was speaking, and not when he (Ayariga) or the two others were speaking.

To add salt to injury, the PNC leader, in his closing remarks said when elected as the President, he will not say 'All die be die' and "yen Akanfuor" like 'my father here, pointing to Nana Addo'.
Analysing the performance of the four leaders, the NPP, AFAG and some PNC members wondered if Hassan Ayariga was sent by his handlers, probably in the NDC, to disrupt and interrupt the flow and thought processes of the NPP candidate.

But a clearly riled Bernard Mornah warned them to put a stop to their "stupidity" in politics else, be prepared to bear the consequence that accompanies their actions.

Speaking on Okay FM, Mr. Monarh stated that when it comes to the use of acerbic words and denting people's hard earned image, the PNC could do better than what the NPP believe they are doing.

"Let my friends in the NPP know that when it comes to using vulgar language; they have no monopoly over vulgar language… when it comes to doing foolish things, verbal spats and useless talks, they (NPP) have no monopoly over that. We can all go into the gutter...We would not go to the gutter but if the NPP decides that this is the way they want to go, we would respond with full force and might!" he threatened.

He warned the leadership of the NPP not to equate Mr. Hassan Ayariga to a "punching bag"; that can be experimented on with political boxing gloves.

Mr. Monarh stressed that "if Nana Addo Danquah did not utter all die be die, Hassan Ayariga would not react to it".
Source: peacefmonline