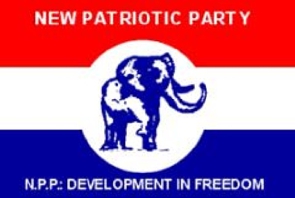 Mon, 14 Aug 2023 Source: GNA
A total of 21 people have filed nominations to contest the upcoming governing New Patriotic Party's (NPP) orphan constituency primaries in the Upper West Region at the close of nomination on Thursday, August 10, 2023.
Three aspirants had filed to contest in Constituencies in Sissala West, three in the Lawra and two in Jirapa.

The rest were: one in the Nadowli-Kaleo, two in the Daffiama-Bussie-Issa, four in the Wa West, three in the Wa East and three in Wa Central Constituencies, respectively.

Two aspirants picked nominations in the Nadowli-Kaleo constituency but only one filed to contest by the close of nomination on Thursday, August 10, 2023.

These numbers are made up of four females, one each in the Sissala West, Wa West, Jirapa and Wa Central Constituencies while 17 were males.

The number also included all sitting Municipal and District Chief Executives (MDCEs) except the DCE for Nadowli-Kaleo who did not file to contest in the primaries.
Dr Daniel Tanko Dawda, the Upper West Regional Secretary of the NPP, speaking to the Ghana News Agency (GNA) in Wa at the weekend, said the Constituency executives and election committees were expected to peruse and vet the nomination forms received, endorse and forward same to the regional executive and election committees by 14th August 2023 for further processing.

He encouraged the aspirants, their supporters, as well as campaign agents to conduct their activities devoid of violence or utterances that could tear the party apart after the primaries.

He said they should not lose sight of the greater task ahead of winning in the Elections 2024 and any act that could be injurious to the unity of the party should be avoided.

"They should understand that it is a contest within our party, and we will still be together after the primaries because we have an election to be won in the 2024 general election," Dr Dawda explained.

He said the orphan constituency primaries were expected to be conducted in the region on any date between September and December 2023.
Source: GNA