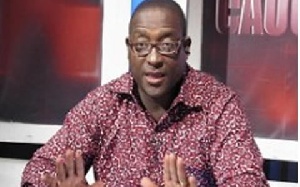 The opposition New Patriotic Party (NPP) has denied ever funding the formation of NDC splinter party, the National Democratic Party (NDP).
A founder-member of the NDP, Dr. Ofei Agyemang, who has since returned to the NDC, revealed to XYZ News on Friday that the NPP supported the NDP in order to dwindle the political fortunes of the NDC

But NPP Deputy Communications Director, Yaw Buabeng Asamoah in an interview with XYZ News said Dr. Ofei Agyemang's allegations are untrue and should be ignored.

"As far as I am aware and speak on behalf of my party, the NPP is not responsible for the finances of the National Democratic Party," Mr. Buabeng Asamoah said.
He added that "if Dr. Ofei Agyemang wants some publicity and credibility for acceptance back into the NDC, please we are only 13 days to elections and the NPP would not indulge in these matters.

Meanwhile, the NDP has denied claims by Dr. Ofei Agyemang that the party sought funding from the NPP towards its formation.

NDP Deputy Communications Director Dr. Hilarious Abiwu strongly denied the claims saying Dr. Ofei Agyemang rather mooted the idea when he was with the party- an idea the party rejected.