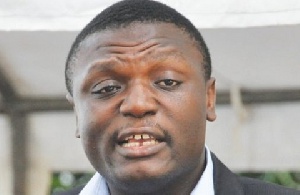 Former National Organizer of the National Democratic Congress (NDC), Kofi Adams has said that the New Patriotic Party has failed to create permanent jobs for the citizenry and only trumpets slogan of temporary jobs.
In an exclusive interview with Kwame Afrifa Mensah on the 'Epa Hoa Daben' show, he argued that the NPP's flagship programs such as the 'One District, One Factory', 'One Village, One Dam' and the Nation Builders Corps (NABCO) program are not sustainable jobs for the people of the country.

He contrasted the former NDC administration to the current government by stating that the NDC was good at creating sustainable jobs by providing infrastructure.
In illustrating his point, he commented, "for example, nurses don't practice under trees but they do so in the facilities. Ask yourself which government is putting facilities in place for these nurses to get permanent jobs. That is the same as the building of schools that will create employment for teachers. This government has abandoned the building of schools."

Earlier this year, the Deputy Minister for Employment and Labour Relations Bright Wireku-Brobbey, in a State of the Nation Address (SONA) debate on the floor of parliament, disclosed however that the Government has created 2.2 million jobs since 2017. He noted that the majority of jobs since 2017 have been in the informal space.