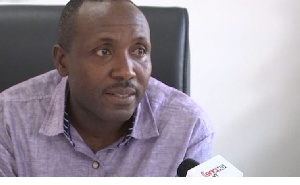 The ruling New Patriotic Party (NPP) will organise its extraordinary conference in its stronghold of Kumasi, capital of the Ashanti Region.
Acting General Secretary of the party, John Boadu, announced that the conference will take place in the middle of December.

"The NPPs extraordinary conference, scheduled to take place in the middle of December, will likely take place in Kumasi," he said in the studios of Otec Fm.

He said the central location of Kumasi, which makes it easier for people to travel from all corners of the country to converge there, influenced the decision.

Mr. Boadu added that the Ashanti Region, being the NPP's fortress, also played a key role in influencing the party's leadership to settle on Kumasi.

The acting general secretary, who doubles as the party's national organiser, said he was in the city to see if he could get a spacious facility that could accommodate 5,000 people for the conference.
He said without the Ashanti Region, the NPP can never win elections, saying that settling on Kumasi for the conference is in the right direction.

The NPP could not take decisions on amendments to its constitution made by members across the country during its recent annual conference at Cape Coast in the Central Region.

The party ordered a committee to look through the numerous proposals and submit its report two months ahead of the extraordinary conference.

Mr. Boadu disclosed that the committee was almost done with its work and would submit its report latest by November 14.