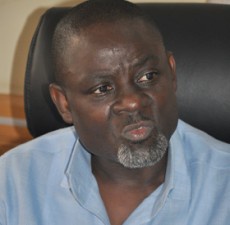 Fri, 4 Mar 2016 Source: kasapafmonline
Former President John Agyekum Kufuor's spokesperson, Andrew Awuni has cautioned the New Patriotic Party that flagbearer Nana Addo Dankwa Akufo-Addo's agenda to hijack the party for the next 20 years will send the party backward.
"Nana Addo Dankwa Akufo-Addo by his deeds in the party shows his agenda to hold the party for the next 20 years. We've gotten to a place where the guy is really in charge," he said.

Mr. Awuni who spoke to Fiifi Banson, host of Anopa Kasapa on Kasapa 102.3 FM, said even if the largest opposition leader succeeds with his plot there will be a revolt of his reign when the people get tired with him.

According to Mr. Awuni: "You may hold the party for 20 years but what kind of party will it be?.
Mr. Awuni added that Nana Addo has minimized his chances of becoming president of Ghana judging by his intolerance and grip on the party.

"Nana Addo would have done himself a lot of good if he had hidden behind the party and allowed the party to carry him, rather than carry the party.

"He speaks like a President; Infact I wish he would have become a President much younger he would have lifted the image of this country…but he will need to prove more to Ghanaians on his ability to lead the country now. He's made things rather difficult for himself and the party."
Source: kasapafmonline