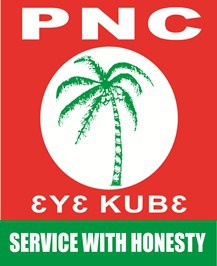 The parliamentary aspirant for the People's National Convention (PNC) in the Sissala West Constituency in the Upper West Region, Haruna Bayiriga, has withdrawn from the race.
A letter from the constituency secretariat of the party said Haruna Bayiriga had pulled out due to the cost of filing and the demand for declaration of assets of parliamentary aspirants.

A letter to this effect, signed by the party's constituency secretary, Mohammed Abdulai, said "the astronomical increment of filing fees from GH¢1,000 at the last election (in 2012) to GH¢10,000, and the requirement to pay same on or before 12 noon of October 10, 2016", had forced the party out of the contest.

"Also, the request for candidates to declare their assets requires legal services which add to the cost," the letter stated further.
The letter said the party "had hoped the High Court would vary the decisions to enable poorly resourced parties to participate in the elections, but it turned out not to be so".

Mr Bayiriga's withdrawal from the contest leaves the Upper West Regional Minister and incumbent Member of Parliament (MP) for the constituency, Alhaji Amin Amidu Sulemani of the National Democratic Congress (NDC), and the New Patriotic Party's (NPP's) Patrick Adama, as the straight rivals in the contest for the seat.

Meanwhile, Alhaji Amidu Sulemani launched his campaign at Gwollu last Sunday, and called on the people to return him and President John Mahama to power "to enable the NDC to continue to bring development to the people".