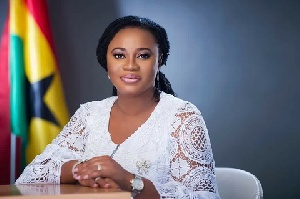 Some political parties are unhappy with the Electoral Commission over the 12 midday deadline given for the submission of filing fees.
The parties who spoke on Onua FM's morning show 'Yen Nsempa' said it will be difficult for them to meet the deadline, saying the electoral body should have given them at least by the close of today.

The Electoral Commission (EC) on Friday 7th October, 2016 in a statement directed all political parties who filed to contest in both presidential and parliamentary elections this year to submit their banker's draft not later than 12:00 noon on Monday, October 10, 2016.

EC's statement came few hours after an Accra High Court dismissed an injunction case brought against the Commission by the Progressive People's Party (PPP) over the legality of the EC's filing fees. The PPP had prayed the court to declare as unconstitutional, the powers of the Commission to charge fees from contesting candidates.

The party said the charge of GH¢50,000 fee for presidential nominees and GH¢10,000 for parliamentary nominees was a capricious and arbitrary use of power by the electoral body.

But the court on Friday said the EC can go ahead to receive the filing fees. Head of Communications at the EC, Eric Kofi Dzakpasu told Onua 95.1FM, "Presidential nominees are to submit their draft to the Returning Officer at the Head Office of the Commission and Parliamentary nominees are to submit their draft to the Returning Officers at the District Offices of the Electoral Commission where their Constituencies are situated".

But the flagbearer of Independent People's Party (IPP) Kofi Akpaloo said his party cannot meet the deadline since its finances have been depleted due to the delay in submission of the filing fees.
"I am in Kumasi now, how am I going to make it to Accra before 12 noon, it is not possible, the time is too short" the 'yenkor nkoaa' flag bearer lamented.

On the part of Convention People's Party, the deadline given by Ghana's electoral governing body was a diabolical action to eliminate some political parties from the race.

The Acting General Secretary of CPP, Yaw Asani Tano maintained that EC should have given enough time. "At least a full day would have been good but half day is worrying," he noted.

The Peoples' National Convention General Secretary Atik Mohammed also maintained that the EC is fast becoming unfriendly towards the political parties who are the major stakeholders. He noted that it is unfair for the EC to give a deadline that is unfavorable to its stakeholders.

Meanwhile, some political parties have submitted their filing fees to the EC Monday morning.