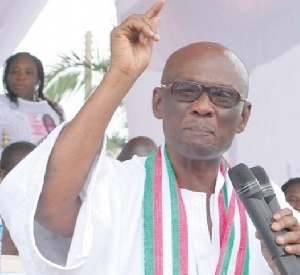 The national chairman and leader of the CPP, Prof Edmund Delle, will move back to Wa Central in the Upper West Region to continue his door-to-door and market-to-market campaign Sunday.
Earlier, he was on the Tamale campus of the University for Development Studies (UDS) lecturing and speaking to student-voters on the party's message of Apam Foforo (New Covenant) where he explained in detail the educational policy of a future Greenstreet/CPP government.

According to his aide, Selasi Koffi Ackom, Prof Delle is expected in Tamale again where he will continue with his campaign in Zongo communities for two days.
The Upper East Region will be the last leg of his Northern Ghana tour. He will be accompanied by regional executives to sell the party's message to the electorate there. Prof Delle will spend two days in the region and is expected back in Accra on November 20.