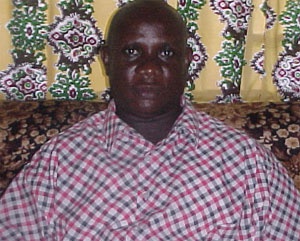 Deputy General Secretary of the New Patriotic Party (NPP), Nana Obiri Boahen says his analysis of the current impasse in the elephant family makes him believe that some people have been paid to cause confusion in the party.
The Lawyer of repute says he does not understand why internal issues in the Danquah-Busia-Dombo tradition are always greeted with chaos but that of the ruling National Democratic Congress (NDC) are either ignored or accepted as normal by the public.

He told Fiifi Banson on Anopa Kasapa on Kasapa 102.3 FM in an interview on Thursday that there are some people working behind the scenes to ensure that there is always chaos in the NPP.

"Someone called me one day and said the NDC has suspended somebody and I ask him what is wrong about that? Asiedu Nketia cannot just wake up and pick a pen and paper and write the suspension of a member from the NDC.
"If you are suspended in the NDC, you also have the chance to appeal against that decision and the party has processes for you to go through in that regard. So, don't let us sit down and say if it is NPP, it is wrong but if it is NDC, it is right.

"Ever since issues about the NPP were brought to the public domain, have you heard people discussing about happenings in the NDC? As we speak, how many suspensions have happened in the NDC? So, why is that if the NDC suspends someone, it does not become a topical issue but rather the NPP?

"In my candid opinion, there are some people working behind the scenes and doling out money to people to create confusion in the NPP."