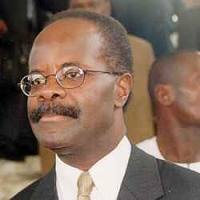 Mon, 26 Nov 2012 Source: Joy Online
Presidential candidate for the Progressive People's Party (PPP), Dr. Papa Kwesi Nduom has pledged to enhance the work of security agencies by offering training and education in modern methods and procedures of security, if voted President of Ghana on December 7.
Dr. Nduom in a release issued on Monday promised to work diligently on resourcing the Army, Navy, Air Force and the Immigrations Service which he said "all face common challenges - how to acquire modern equipment and decent accommodation(housing and offices)".

"For example, a Police, Immigration or Prison Officer must be able to obtain a loan to buy a car and a mortgage to buy or build a house so that peace of mind prevails".

He said the PPP planned to improve the conditions of work and life, of the people who work in the state institutions, by improving upon salaries and providing housing.

"We will do this to ensure that discipline takes root in our society. We will strengthen the institutions given the responsibility to ensure the safety and security of our people".
"The world over, national discipline relies on ICT. But for ICT to work, basic and fundamental needs have to be met".

According to Dr. Nduom, "in Ghana, indiscipline leads to injustice. It results in poverty for the many and wealth for the few. The PPP believes in progressive philosophy. Therefore, we aim to better the living conditions of Ghanaian human beings and ensure continuous progress and improvement in the quality of life of the people.

He therefore called on the men and women of the various national security agencies, to turn out in their numbers and vote for him and the PPP, in their quest to build a just, disciplined and prosperous nation.

"To help combat indiscipline and corruption in government, President Papa Kwesi Nduom will ensure the passage of the Right to Information Bill. This will promote transparency, accountability and discourage illegal transactions and acts of impunity which the country suffers from".
Source: Joy Online