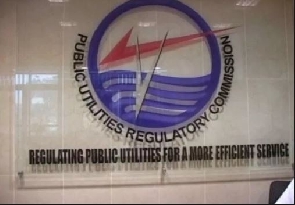 Wed, 19 Jun 2019 Source: Prosper Afealete
The Public Utilities and Regulatory Commission and Government through the Minister of Energy have been petitioned to intervene in unprecedented power outages, unfair and discriminatory treatments meted out to Dzodze and Penyi Communities by Power Distribution Services (PDS) over the last couple of years.
This revelation has come to light when hundreds of residents presented the Petition signed by Forty Customers of PDS to the Regional Manager of P.U.R.C, Mr. Philip Agbezudor at Mite School Compound, Dzodze on Monday.

Speaking at the event, Mr Prosper Kofi Afealete, a Convener and a resident of Dzodze, complained bitterly about irritating attitude of PDS and frequent power outages which has affected Community life, security, businesses and brought further economic hardship to the residents. He mentioned that, most people have lived without Electricity supply for up to a week. Regrettably, the Company has not communicated to the Customers as to the actual cause but residents believed, the Equipment and Transformers of PDS might be obsolete and loaded above capacity.

Mr Afealete who is also a Civic Educator, revealed that, some areas do have lights and others do not for over 24 hours making some desperate Residents result to paying between Ghc 100.00 - Ghc 200.00 for their Lines to be switched. The corrupt act he feared could put undue pressure on the existing weak facilities of PDS and called for efficiency from the Power Distributor.

Receiving, the Petition, the Regional Manager, Mr Philip Agbezudor, admitted receiving complaints from the Community and promised the residents, he would expedite action on resolving the problem by engaging the key Stakeholder, PDS.

He advised residents to be law abiding and report timely on issues that affect them in relation to service delivery by Utility Companies. On the mandate of the Commission, he said PURC as a regulator was involved in resolving various Complaints to the satisfaction of all parties in both Volta and Oti Regions.

Mr Agbezudor urged PDS customers to adopt best practices in Electricity usage, use energy efficient appliances and systems and also engage qualified and certified Electricians/Contractors to work on their premises or Buildings in order to avoid payment of undesirable bills and damage of appliances.

An aggrieved resident and a Technician, Mr Cornelius Feklorwu speaking to Officials of PURC and Residents disclosed that PDS has unfair Billing systems which is not reflective of actual power usage and actual payments and was also unhappy about intermittent power surges which damage most equipment and appliances that come to his Shop.

Some of the areas highly affected by the power outage are Dzodze Mite, Alagbavi, Mac Tetteh, Ablorme, Taso Lane, Bagome, Penyi Ashito, Yorkoe, Hattah among others.

Read below the petition

COMPLAINTS ON POOR QUALITY SERVICE DELIVERY BY PDS IN SELECTED COMMUNITIES IN DZODZE PENYI-THE KETU NORTH.
I write on behalf of the Undersigned customers and teeming users of Electricity in the communities of Dzodze and Penyi relating to Poor Service Quality and Power outages lasting between 6-72 hrs in some cases and gradually has become a routine activity rather than exceptional case.

The Company then ECG and now PDS (Power Distribution Services) for the last three years and more has underserved most communities and service quality dwindles day by day.

In fact, power goes off in certain areas intermittently and for days, thereby causing considerable damage to Electrical Appliances, Foodstuffs and has threatened most businesses. Some of these areas are Dzodze Mite, Alagbavi, Ablorme, Taso Lane, Mac Tetteh, Ablorme, Bagome, Penyi ( Asito, Hattah, Yorkoe, Health Centre Lane) etc.

Over this difficult periods, the PDS has adopted 'divide and serve' tactics which is discriminatory to sections of the Customers whose Light goes off without any notice and even, when rectified, lasts not more than 2- 5 hours on the average and it goes off again. Interestingly and annoyingly, you may see other Homes at a distance lit with Electricity from same Company.

Sadly, PDS operatives and certain Private Electrical Contractors take advantage of the prevailing situation to charge between GHc 100.00 - Ghc 200.00 in order to change Customer's Lines which experience Faults Daily and placed them on the powered and effective lines. This breeds corruption and abuse of administrative powers if not an illegality.

It is all about survival of the fittest and somehow the wealthiest in Society, but the trend and that act gradually is becoming a necessity. Should it be done at a cost and is it in a Customers powers to demand which lines/Cables to be placed on?. A question begging for answers of its on the blind side of the Company, which I doubt.

Sir, there are enough Evidence at the Call Centre of then ECG and now PDS from above mentioned areas and frequency of calls when checked to that effect. Unfortunately, response time in rectifying the faults was always disheartening and work done is always half executed. For instance, this is just a Customer Reference Number I personally received just between June 12th –15th of 2019. # 1207230 and# 1209543 when I reported on separate Days to Herty and Sussie respectively via Tel Number 0302611611.

This trend has angered the communities for a long period and various opinions expressed on this to through their Staff but unfortunately, PDS hardly if not never, engage with the Customers.

The Company's approach to disconnection in some homes and facilities leaves much to be desired especially when customers have paid all Bills and had to still get disconnected.

There is also a short supply of Meter Reading and Bill Distribution Card (Yellow Card) in the homes of Customers and this allows for disconnection at unapproved periods when time is actually not due but customers are disabled, hence can not fight for their legitimate rights.
The Company has failed to communicate its plans and actions which directly impact on Customers to them for advance preparation or if in the event of unexpected at all, they can find ways to mitigate the outcome of those Power Outages but what we see is darkness.

Again, the Company is very slow and hardly replaces its worn out or obsolete equipment but rather take delight in adhoc fixing of parts and to we, the Customers, its seen as mere try and error approach. The interesting thing is, they take delight in traveling from Denu-Dzodze approx. 25 kilometers sometimes twice on the average to temporally fix a problem which is bound to recur after hours. This we think it's a cost we share and its totally avoidable.

Though the National Call Centre Staff are always on call and available to take complaints in a professional manner, the claim of waiting for 24 hour Circle to get a complaint re-checked on or followed up makes it looks like connivance and a ploy to dissuade Complainants any thought of follow ups.

Unlike Call Centre Ladies who acts professionally, not all the Cash/Revenue Office Staff treats customers the way it is supposed to be.

In addition, payment through the Mobile Money platform is not working but sadly the Company has not suspended it and Customers still pay through without it reflecting on the Bills after months. Example is Payment I personally made /Ref. Number Ex.ID 5191207133 with an Amount of Ghc 50.00 through Account Number 723632408, Meter# 0251053918. Christie Ahiagbede.

The cost of all these, is beyond quantification but various Petitioners and public suffered some loss and personally, my Blender, Toaster, official Mobile Public Address System Gadget and Food Stuffs were affected during all these periods.

The Petitioners believe that, PDS needs to locate its Office in the new Office Building on Akanu Road as a matter of urgency to serve our interest better and faster as they do when they are swift to collect Bills by Public/Street Announcements, and how they do mass disconnection exercises at any given time. We more than deserve that as a matter of right and by Law when it comes to Customer Care from PDS Officials.

Sir, to conclude, PDS has exhibited to these affected customers high level of inefficiency in the midst of the monopoly they seem to be enjoying and doing maintenance, disconnection, communication all at will should be investigated in order for the Commission to establish the fact and apply the necessary sanctions in pursuant to the Act 538, that establish the PURC.

Please find, attached, some evidence to guide. Pictures of Technical team working on the Faulty/obsolete Transformer etc

Thank you.
Prosper Kofi Afealete

(Lead Petitioner)

House number :DZO- MIT -156 Meter Number: 0251053918

Mobile Number: 0243553460Location : Mite-Dzodze, (Ketu North-VR)

Cc.

1. Hon. Minister of Energy

Accra

2. Hon MCE

Ketu North Municipal Assembly

Dzodze
3. The Presiding Member

Ketu North Municipal Assembly

Dzodze.

4. The Area Manager

PDS

Denu
Source: Prosper Afealete