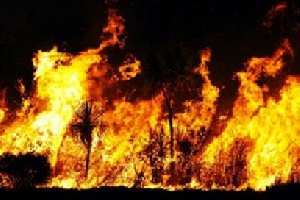 The Fountain Gate School at Alajo, a suburb of Accra, has been gutted by fire.
The incident happened in the early hours of Monday, 13 November.

An eyewitness told Accra100.5FM that the fire started in a nearby house and spread to other buildings around the area including the Fountain Gate School building.
The pupils, he said, had been evacuated from to a safe area.

Meanwhile, personnel of the Ghana National Fire Service are yet to move to the scene to douse the inferno.