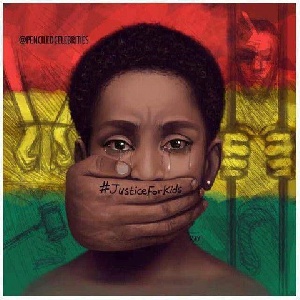 The Central regional Police command has expressed concerns over the increasing number of defilement cases in the region.
According to the command, by the second quarter of the year, it had recorded some 114 cases of defilement.

Public Relations Officer of the command, ASP Irene Oppong, who disclosed this to Starr News' Central regional correspondent Kwaku Baah-Acheamfour, said though the figure represents a reduction from the previous years, the number is alarming.

She noted that in 2015, 212 cases had been reported about the same period while in 2016, 190 cases had been recorded.

ASP Oppong said these figures were for reported cases only and feared that there could be a lot that are not being reported.
She said the defilement figures from the region give two indications. First, crime is on the increase and also educational messages against the rape and defilement are not getting to the possible victims.

To correct this, she said the command is redirecting focus of rape and defilement education to target children, particularly girls who are most at risk.

She also added most of the cases of defilement are being investigated.