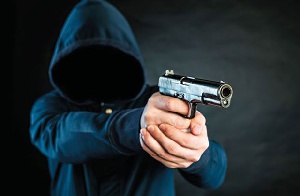 About 17 passengers travelling from Elubo in the Western region to Kumasi have been robbed at gunpoint by suspected armed robbers on the Asante Bekwai-Ahwia Nkwanta road.
According to a driver, the robbers first robbed three cargo vehicles before turning to his car.

According to him, the robbers took his GHC1,500.00 and a mobile phone, while other 16 passengers in his car were robbed of all their belongings including money, bags and other personnel effects.
No casualty was recorded but the robbers shot into the cars while leaving the scene.