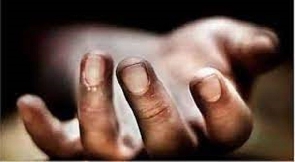 The family of a 17-year-old student at St. Monica Senior High School has accused authorities of negligence at the institution following the incidents that led to the sudden death of their relative.
This was sighted in a newspaper report by the Chronicles dated May 29, 2023.

The deceased student, identified as Patience Amanyi or Maame Sakyiwaa, was laid to rest over the weekend in Obuasi, in the Ashanti Region.

According to the newspaper, Maame Sakyiwaa, a General Arts student, had been unwell for some time. Despite her attempts to secure permission to seek medical attention outside the school, her requests were reportedly ignored by the school authorities.

Instead, she was advised to visit the school's sick bay, which proved insufficient to handle her illness.

The newspaper added that the family received news of her passing only a few hours after she had contacted her mother for her Ghana Card details.
Richard Monnie, a cousin of Maame Sakyiwaa, expressed the family's confusion surrounding her untimely death.

The newspaper stated that Monnie, on Tuesday, May 23, 2023, around 17:00 hours called the mother of the deceased, requesting information related to her Ghana card for a registration exercise.

Shortly after, the family received another call, informing them of the devastating news of Maame Sakyiwaa's passing.

Monnie suspects that the person who made the call was not his cousin and believes that she had already passed away before the staged conversation took place.

"We are very much sure that our relatives died long before the call came through, and the person who called was not Maame Sakyiwaa. It was someone who spoke on her behalf because we are told she managed and visited the sick bay of the school on Saturday, May 20, 2023, and went to church on Sunday, but on Monday, May 22, 2023, when she went to class, she could not sit upright, putting her head on the table throughout the day.
"Per information available to us, Maake Sakyiwaa was kept at the school sick bay without hospital attention," Monnie was quoted to have said.

The deceased's cousin questioned the school's lack of communication with the family during Maame Sakyiwaa's failing health condition and raised concerns about the decision-making process.

He recounted an incident from the previous month when she [reference to the deceased] was delayed at home for two days after the school's reopening and was subsequently denied entry to the dormitory upon her arrival and was made to sleep outdoors for two days.

Monnie further disclosed that the family has been assured by the school authorities of prompt investigations into the case.

The Public Relations officer at the Ashanti Regional Education office is reported to have urged the family of the deceased to remain patient awaiting the outcome of the inquiry.
Share your news stories and ideas with GhanaWeb




To advertise with GhanaWeb




Meanwhile, watch the latest episode of SayItLoud on GhanaWeb TV below:




NW/OGB