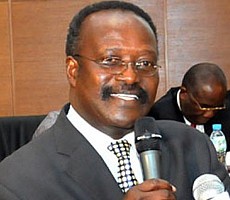 Four Ghanaians who died in a salon at Heibron in South Africa's Free Town province, got asphyxiated, according to a police report.
Ghana's Ambassador to South Africa, Mr. Kwesi Ahwoi, in an interview revealed that the four died from inhalation of carbon monoxide fumes from a generator they were using during a power cut situation [known in Ghana as 'dumsor'].

"…Apparently, they lived in their salon and that there was "dumsor" and so they put on their generator in the room that they slept.

"Unfortunately for them, they inhaled the carbon monoxide fumes from the generator and, therefore, lost their lives through what medical terms is called asphyxiation," Mr Ahwoi added.

The four deceased include a man, two women and a baby. There were fears they may have died from the unfettered xenophobic attacks in South Africa.
Mr Ahwoi said Ghana's mission has been able to identify the four. "…The names that we have are G. Owusu, born in Nyamebekyere, on April 1, 1984; Cynthia Awon is the wife: she was born in Huni Valley; their 2-weeks-old daughter, she was born in April 2015, Emmanuella Owusu and their relative Charlotte Osei-Tutu, who was born in Fomena, on November 26, 1986."

Mr. Ahwoi added that an autopsy will be carried out on the four bodies later on Monday.

According to him, Heibron has not experienced any xenophobic attack so far.