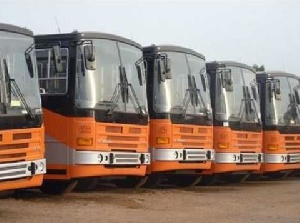 About 50 workers of the Metro Mass Transit Limited were sent home for reporting to work late on Tuesday 3 April 2018.
Business activities begin as early as 8:00am at the Accra office and the workers are supposed to be at post by that time however, the workers arrived 30 minutes late. Some of them were still trooping in at 10:50am.

The Board Chairman of the Metro Mass Transit Limited, Ahmed Arthur, told ClassFMonline.com that the attitude of the workers "is bad, this is not good for the company".

He continued: "At 8:30am I realised they were coming in so I told the security man to lock the gate and that anyone who comes in around that time should write the name and go back home"
"I stood there to observe and they wrote their names and left there to the office around 10:50am. At 10:50am when I was leaving people were still coming in".

He explained that the workers will subsequently be sanctioned according to what is prescribed by the country's labour laws and management will take a decision soon.

He bemoaned the conduct of the personnel who emphasised that things will "have to change that is why we are serious about it and it is affecting every sector of the company".