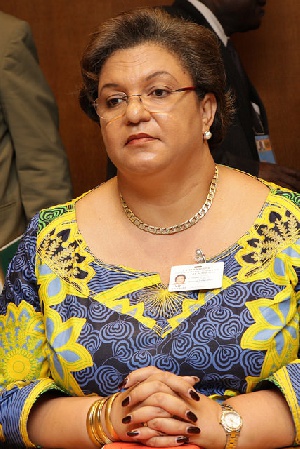 Tue, 31 Mar 2015 Source: The Finder
A total of 7,649 Ghanaians sought asylum in various countries around the world in two years.
Ghana ranks high in a league of countries whose nationals are seeking asylum in 44 industrialised countries.

According to a latest report from the UN's Refugee Agency, 7,649 Ghanaians as against 6,529 Libyans sought asylum in the West over the last two years.

It is, however, unclear what accounted for the large number of Ghanaians seeking refugee status in mainly Europe apart from the careworn economy in recent times, coupled with worsening power crisis.

Industries are folding up while others are downsizing due to high production costs as a result of the erratic power supply, popularly known as 'dumsor'.

According to the new UN report, about 3,500 people, including Ghanaians, drowned last year from the 218,000 Africans who used the Mediterranean Sea to cross over to Europe.
The report revealed that Eritrea had the highest number of asylum seekers of any African nation, with 48,000 applications registered in 2014. This was more than double the 22,300 claims made in 2013, with a steady increase over the last five years. The majority of its claims, nearly two-thirds, were made to Germany, Sweden and Switzerland.

The UNHCR's Asylum Trends 2014 said an estimated 866,000 applications were received in the 44 countries, which include the European Union and the United States; the second highest ever since 1992, when 900,000 applications were lodged. Germany had the highest claims received, with every fifth asylum request made to it.

The US, Turkey, Sweden and Italy round out the top five receiving countries.

The Democratic Republic of Congo was the top country lodging asylum applications in France, with 5,200 applications or one application for every 13,000 Congolese.

Nigeria submitted more applications for asylum to the 44 countries than Somalia last year. Some 22,069 Nigerians sought protection in the West, as compared to 19,857 Somalis.
The trend is the same when only asylum applications to Europe are considered. The report is not clear if the rise is due to natural population size or the conflict in the northeast.

Egypt has had a challenging period since the ouster of long-time leader Hosni Mubarak, but more Senegalese made protection requests last year than Egyptians, despite the former being seen as a stable African democracy.

This was recorded at 6,807 Senegalese against 6,422 Egyptians. It is a change in trend over 2013; half that number of Senegalese made asylum requests, as compared to 9,715 Egyptians.

Eastern and Southern African countries generally fall under the 'other' category, which contains only 42,664 of the 714,234 total applications made to the 44 countries.
Source: The Finder