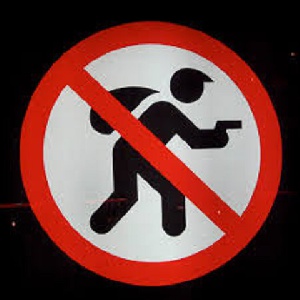 The Centre for Democratic Development (CDD)'s latest Afrobarometer survey has revealed that 74% of Ghanaians relatively feel safe in their neighborhoods.
The 7th round of the survey indicated that majority of Ghanaians have over the past year never felt unsafe walking in their neighbourhood.

It further stated that only 1% of Ghanaians have on about 2 occasions been attacked or murdered by armed robbers as against 96% who maintained that they have not experienced any robbery attacks in the past year.

Majority of Ghanaians according to the report have not had anything stolen from their homes nor have been physically attacked. Most of them have never feared crime in their homes per the survey.
This report comes at a time when Ghana has recorded an alarming spate of robbery attacks with some lives being lost. Robbers have been reported embarking on daylight robberies in various parts of the country and launching daring attacks on individuals and companies alike.

Read the findings from the survey: